Winters are here and we know all you want to do is cozy up in your blanket, sip some hot cocoa and watch a light, romantic flick or so. They are fun to watch and give us all those warm, good feels. They are undoubtedly the prescribed medicine for a day in, without having to deal with college or office.
So, we bring to you the best romantic movies from the year that's running past us fast. Have fun, you guys!
1. Results
Two personal trainers fall head over heels in love with each other after a wealthy client walks in. Training him, fighting off his advances, they discover that they actually like each other. This movie packs a punch with amazing hilarity, and a great cast to support the story.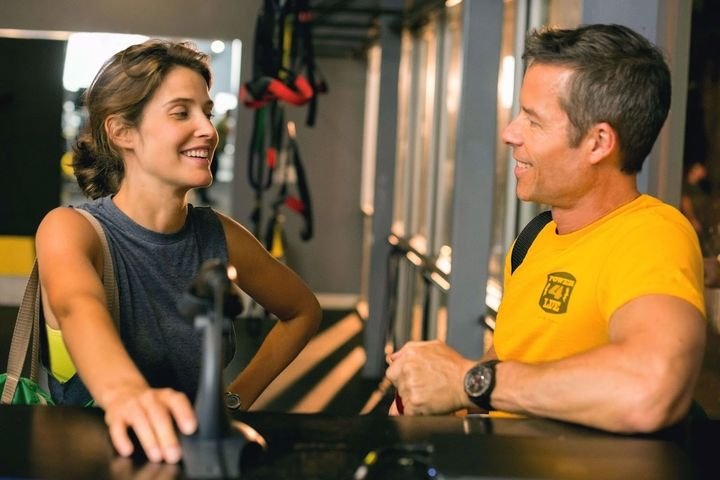 2. The Age Of Adaline
A beautiful story of a how a girl who does not age finally falls in love and bares it all to the man she is fond of. This story will make you believe that no matter what happens, honesty goes a long way. True love comes knocking just once in a lifetime, so make it stay and grab on to the other person.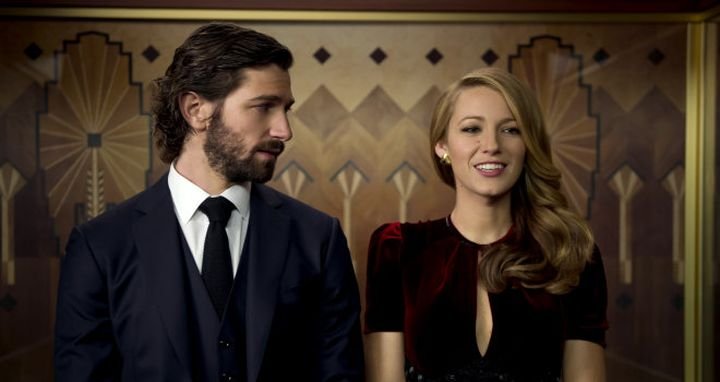 3. Me and Earl and the Dying Girl
Keep tissues handy when you watch this heartbreaking love story. A young teenager, who makes parodies of the finest movies in history, befriends a girl who has leukemia. Spending time with her everyday becomes a routine until a friend asks him to make a movie for her. Juggling with his own feelings for the girl and without a clue how he's going to make her life memorable, this boy makes the best movie of his life.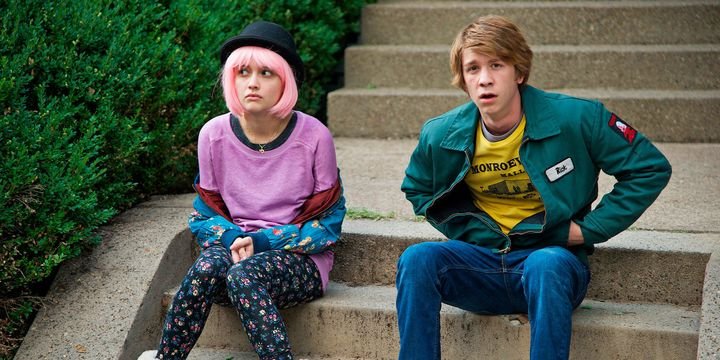 4. Love, Rosie
We often fail to confess our feelings for the one we truly love, and instead settle for the one who was never meant for us. This movie tells the story of two best friends who love each other but circumstances happen to keep them apart for a good number of years. Watch this movie and take a cue and tell that special one how much they mean to you!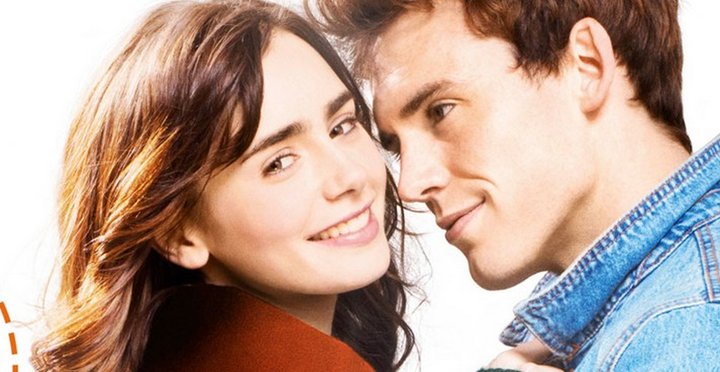 5. Trainwreck
A successful, commitment-phobic woman who believes in sleeping around and never meeting the same person twice, falls in love with an uninteresting doctor. The movie is wonderful to watch with a few hilarious dialogues by Amy Schumer. Watch it till the last for a wonderful surprise.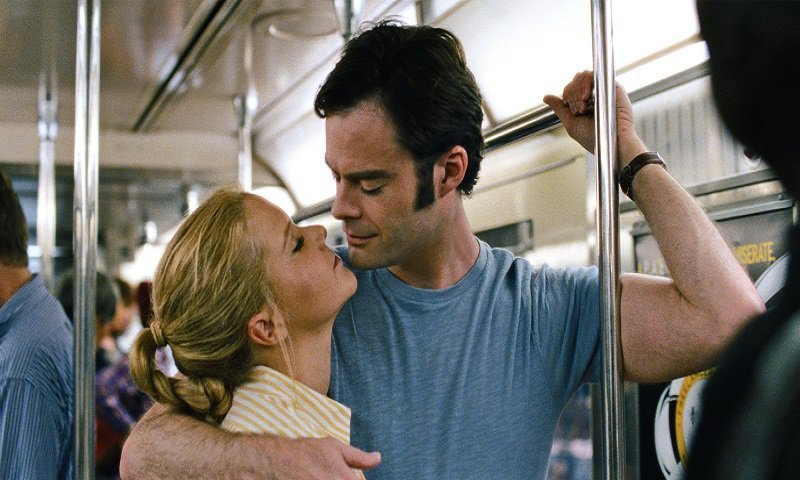 6. Far From The Madding Crowd
Making it as an entrepreneur is not an easy deal, and certainly not when you are a woman in the Victorian England. A lady and a sheep farmer fall in love, but they keep their emotions in check because of the obvious class divide. This movie takes you back in time with the beautiful Carey Mulligan and Matthias Schoenarts as they confess their love for each other.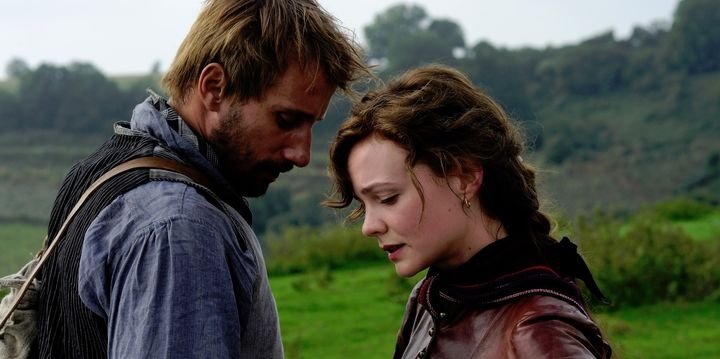 7. Aloha
A well known military contractor falls in love quite unexpectedly with an air force officer who is assigned to look after him. Set in Hawaii, this movie will take your breath away with the amazing cinematography and the sub-plot that makes for an interesting lesson in life.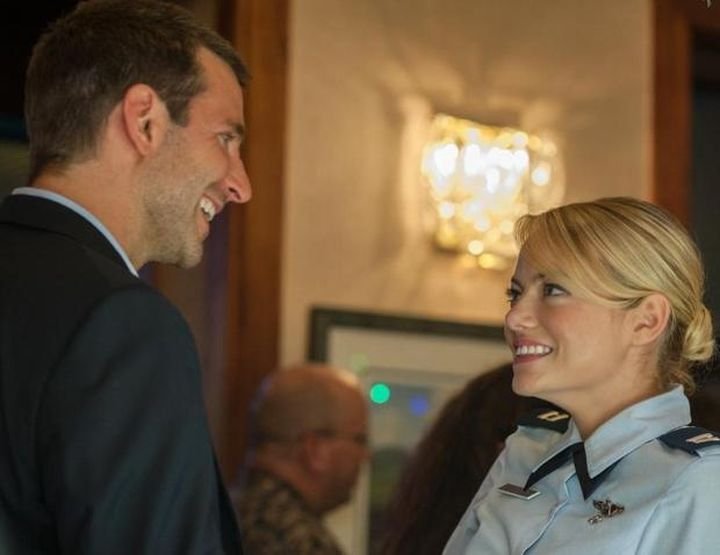 8. Cinderella
Yes, you have all seen almost 20 versions of this story, but this will mesmerise you nonetheless. Lily James, Cate Blanchett and Richard Madden bring alive the tale of Cinderella in the most beautiful way. Watch it to remember the innocence of love that captures all the lovers.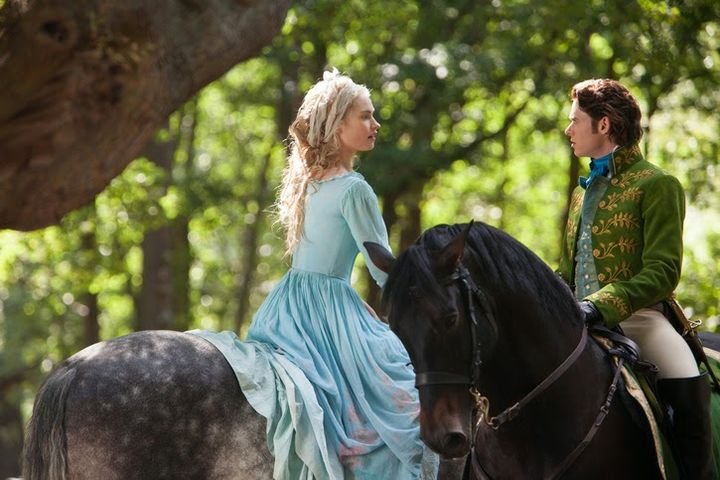 Source: dienanh
9. Paper Towns
The traditional story of a nerdy boy falling in love with the popular girl. But hey, don't judge the film already. The boy goes on an epic night adventure with the girl and then she mysteriously goes missing. This marks the beginning of a new chapter in the lad's life. Watch this movie as the mystery unravels.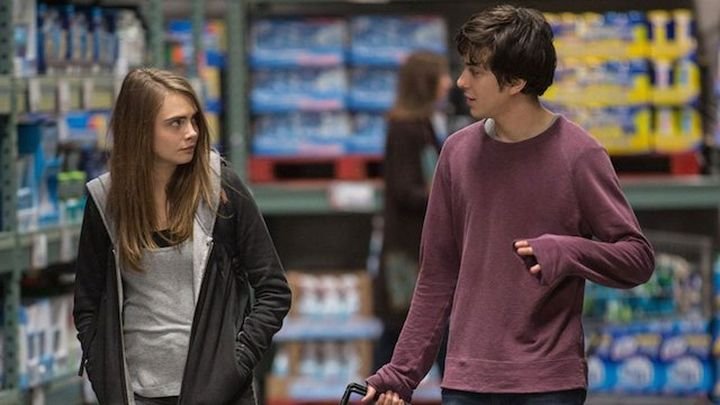 10. Man up
A perpetually alone, bad at dating woman meets a blind date of another lady by accident. But she decides to put herself out there and try her luck for just one more time. The man, unaware of this all, spends an awesome time bowling and getting to know her. But every lie has to come to the light some day, so she gets outed by an acquaintance and goes back to her parents' home. Will they meet again or not? Watch it to find out.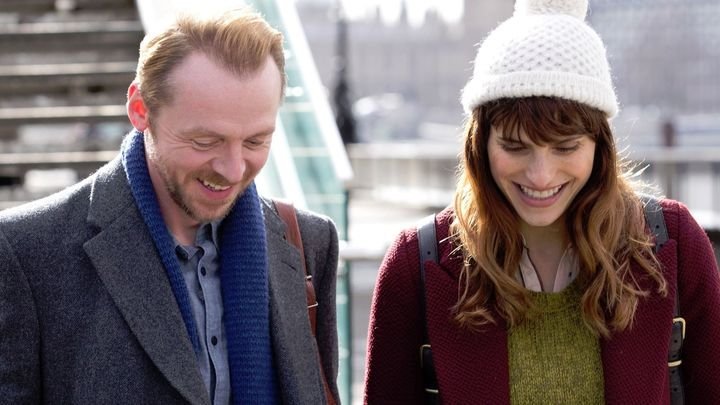 11. Jenny's Wedding
A girl's family is after her life to see her married (sounds familiar?), but when she finally tells her parents who she wants to marry, they aren't so happy about it. A tale of love, life and how family and love is worth fighting for, this movie will have you tear-jerking by the end of it.
12. The Longest Ride
Every love requires its fair share of sacrifices, compromises and holding on to that person if you love them enough. It gets hard, but it's worth it. This movie will teach you that love is worth everything, if you know that person is the one for you. With an interspersed tale of an old man, this movie is just what you need to watch.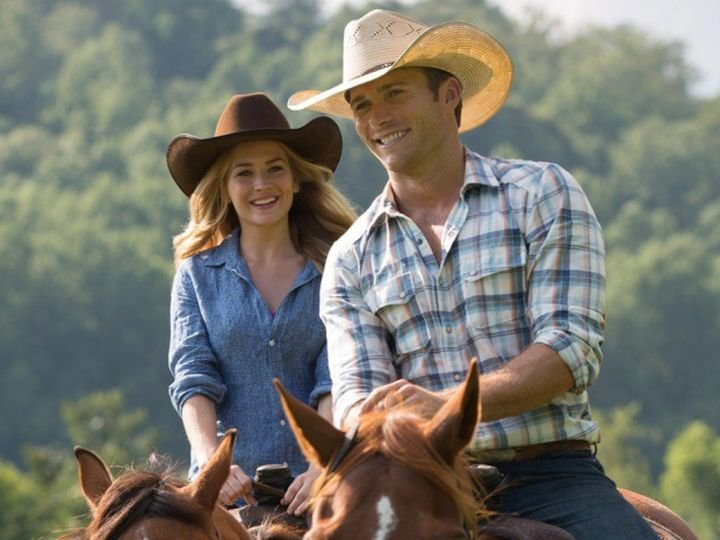 13. Honeyglue
A strange love story between a dying girl and a girl-boy. This movie will have you believe that the little evil called Cupid can strike anyone and at any point of time. Making the most of the time the girl has left, the unconventional lovers go out on an adventure where they do all kinds of crazy stuff.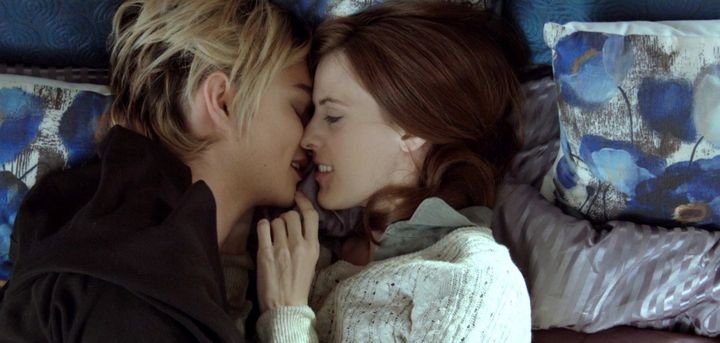 14. Safelight
A memorable trip capturing the lighthouses in California, ends up helping out these two youngsters in its own way. The geeky boy falls for the girl who lives life on her own terms, and they end up saving each other in their own way.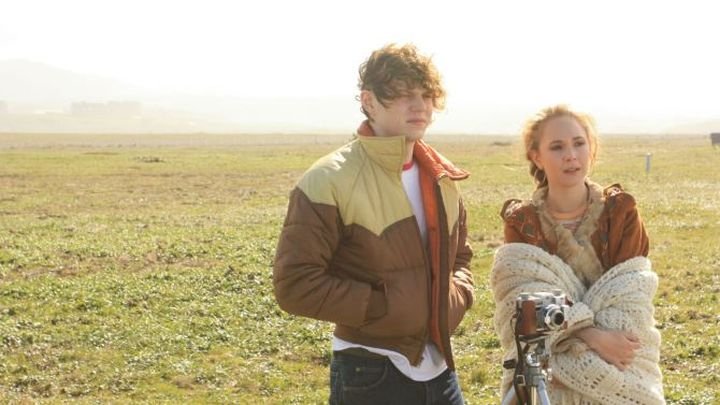 15. Sleeping With Other People
Two sex addicts meet each other after twelve years of knowing each other, at a Sex Addicts Anonymous meeting. No irony there. They definitely have feelings for each other, but owing to their respective stint at several relationships, they decide to keep it strictly to friendship. A fun and light movie to watch with your special one. Watch it for all the hilariously funny sex jokes to lighten up the mood.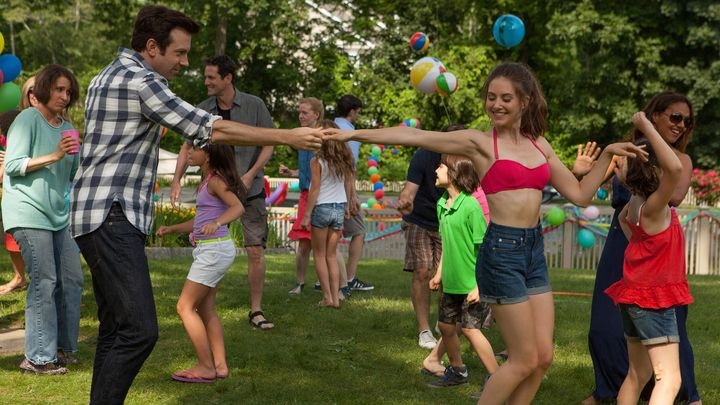 16. Freeheld
A heartbreaking movie, inspired from actual events. It tells the story of a detective who has just been diagnosed with Stage 4 lung cancer. She fights along side her partner to attain the right to have her benefits go to her partner after her death, just like it does in the case of a heterosexual couple. A beautiful tale of fight, love, and enjoying each moment.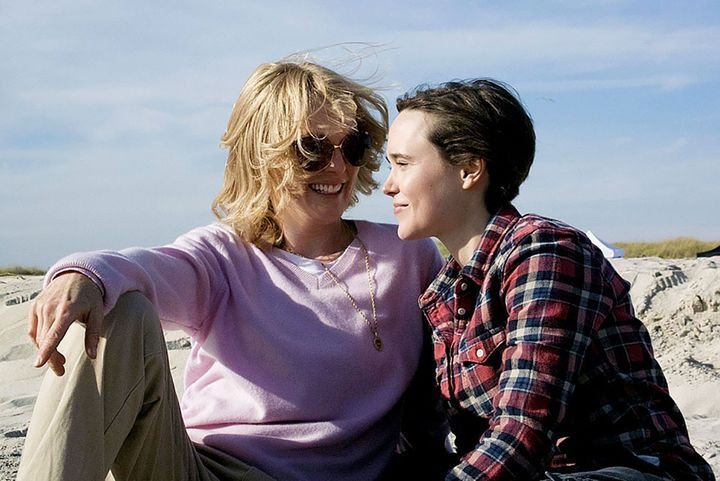 17. Accidental Love
This movie will have you in splits. A fantastically hilarious movie that revolves around how a girl gets a nail embedded in her head while her boyfriend is proposing her and what happens after. This movie is a must watch if all you want to do is laugh and have a nice time.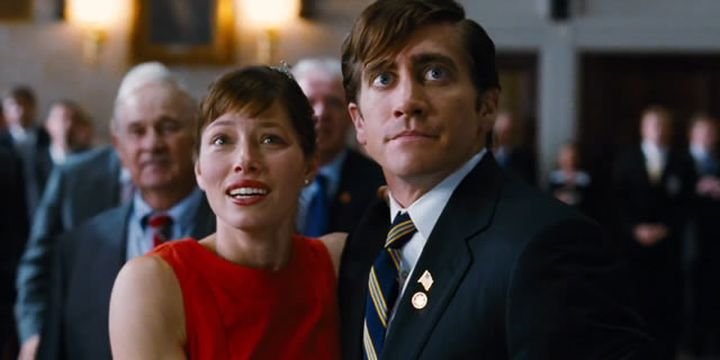 18. The Duff
High school is hard. It's much harder when all you are to the boys is a DUFF. What is that? You'll have to watch the movie. No spoilers, you see. But what we can assure is, that this movie will be pretty awesome to watch. It's fun, it's easy to watch and it will bring back major memories of your high school.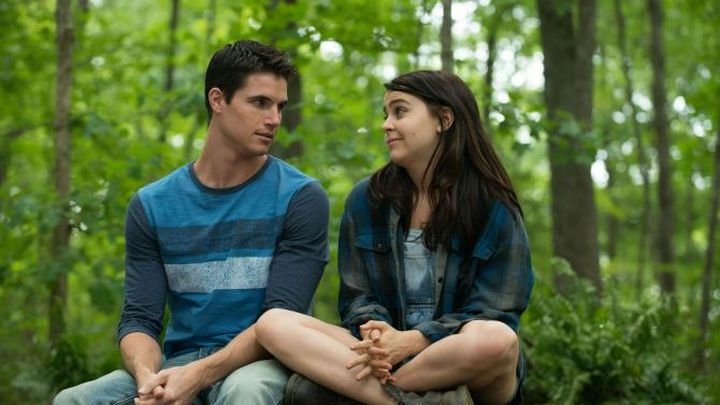 19. Brooklyn
A girl torn between two loves and two countries. A perplexing tale of deciding and making rational decisions. With a beautiful cast to boast of, this movie will make you cry for all the right reasons.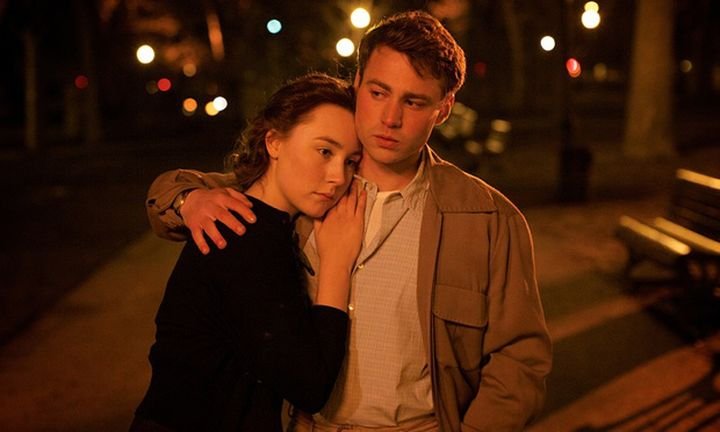 20. Carol
A story set in the 1950s New York, Carol is about how you find love in the oddest of places and people. A young woman falls in love with a married woman, which brings along with it various complications. But the heart just knows how to love, doesn't it? Watch this movie to believe that sometimes love is just enough.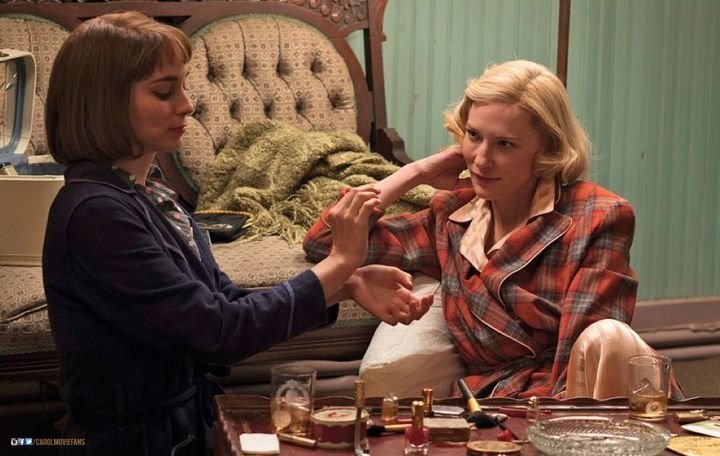 So cuddle up all you lovelies and get, set, watching!